Expert Retirement and Financial Advisor Mark Kinney Discusses the Process Involved to Become a Certified Financial Planner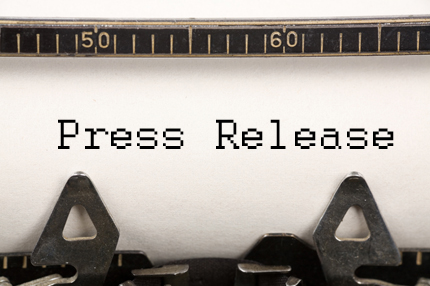 Seasoned retirement and financial strategist, Mark Kinney, outlines the certification process financial advisors go through to become a Certified Financial Planner.
Lee, Massachusetts—January 26, 2017—Founding partner of Toole, Kinney & Company, Inc., Mark Kinney,CFP®, published a new blog entitled, "Here's What the "Certified" in Certified Financial Planner Means to You." In the blog, he discusses the importance of finding a financial advisor with the Certified Financial Planner designation.
Mark writes, "Certified Financial Planners are required to hold a bachelor's degree or higher and completed the CFP Boards coursework covering over 70 specific subjects in eight Principal Knowledge Topics:
Professional Conduct and Regulation
General Financial Planning Principles
Education Planning
Risk Management and Insurance Planning
Investment Planning
Tax Planning
Retirement Savings and Income Planning
Estate Planning
As a CFP®, I'm required to renew my certification each year and complete 30 hours of continuing education credits every two years since the financial environment is so dynamic and evolving. Once the educational requirements have been completed, a financial advisor must take a two-day, 10-hour comprehensive exam. I can attest that the exam is both rigorous and exhausting. It's basically the equivalent of the Bar Exam for lawyers. As such, it's geared for you to fail. A CFP® spends countless hours studying for the exam, but the certification is well worth the effort.
It's not enough for the advisor to simply pass the exam to be board "certified." They must also meet a minimum threshold of either 6,000 hours of experience as a financial advisor, such as meeting with clients, and developing and implementing a financial plan, or 4,000 hours in a more intense Apprenticeship Program."
The entire article can be found at: https://www.kinneywealth.com/heres-what-the-certified-in-certified-financial-planner-means-to-you/
About Mark Kinney
Mark D. Kinney, CFP®, has been advising clients for close to 30 years on how to maximize their retirement income in a sustainable, repeatable, and verifiable manner, while minimizing risk exposure to the daily turbulent financial markets. His keen insights into conservative and income generating investment options have been invaluable to those approaching or currently in retirement. In addition to his decades of experience and financial know-how, he held Series 7 and 63 FINRA Securities registrations for over 25 years, holds several insurance licenses, and has held the Certified Financial Planner™(CFP®) designation in good standing for 20 years.
After successful careers with a number of reputable financial institutions, Kinney established Toole, Kinney, & Co., Inc., in 1999. Kinney has been cited on such national news outlets and financial publications as CNN.com, Fox Business, NBC, Wall Street Select, and The Miami Herald. He remains active in several area charities, has participated in several marathons, including the Boston Marathon in 2013 and 2014, enjoys all activities outdoors, and currently lives in Stockbridge, Massachusetts.